ARES-RACES (Updated 03/29/2023 at 7:27 AM)

Marshall County ARES / RACES Team
Emergency Coordinator - Chuck Dilts, N9CAD
Assistant Emergency Coordinator Frank Endres, KC9OJG
---
Meet Our Team Members
Charles "Chuck" Dilts

N9CAD

Marshall County Emergency Coordinator

Frank Endres

KC9OJG

Marshall County Assistant Emergency Coordinator

Ruth Dilts

K9RLD

Secretary / PIO

Chuck Rowe

KC9PKH

Net Control

Greg Haschel

W9GND

Mark Haskins Jr.

KD9TFY

Linda Painton

N9PRR

Les Turner

W9LRT

John Genis

N9HXV

Kristina Hedger

KD9UVZ

Fred Webster

KD9OEW

Clyde Avery

Marshall County EMA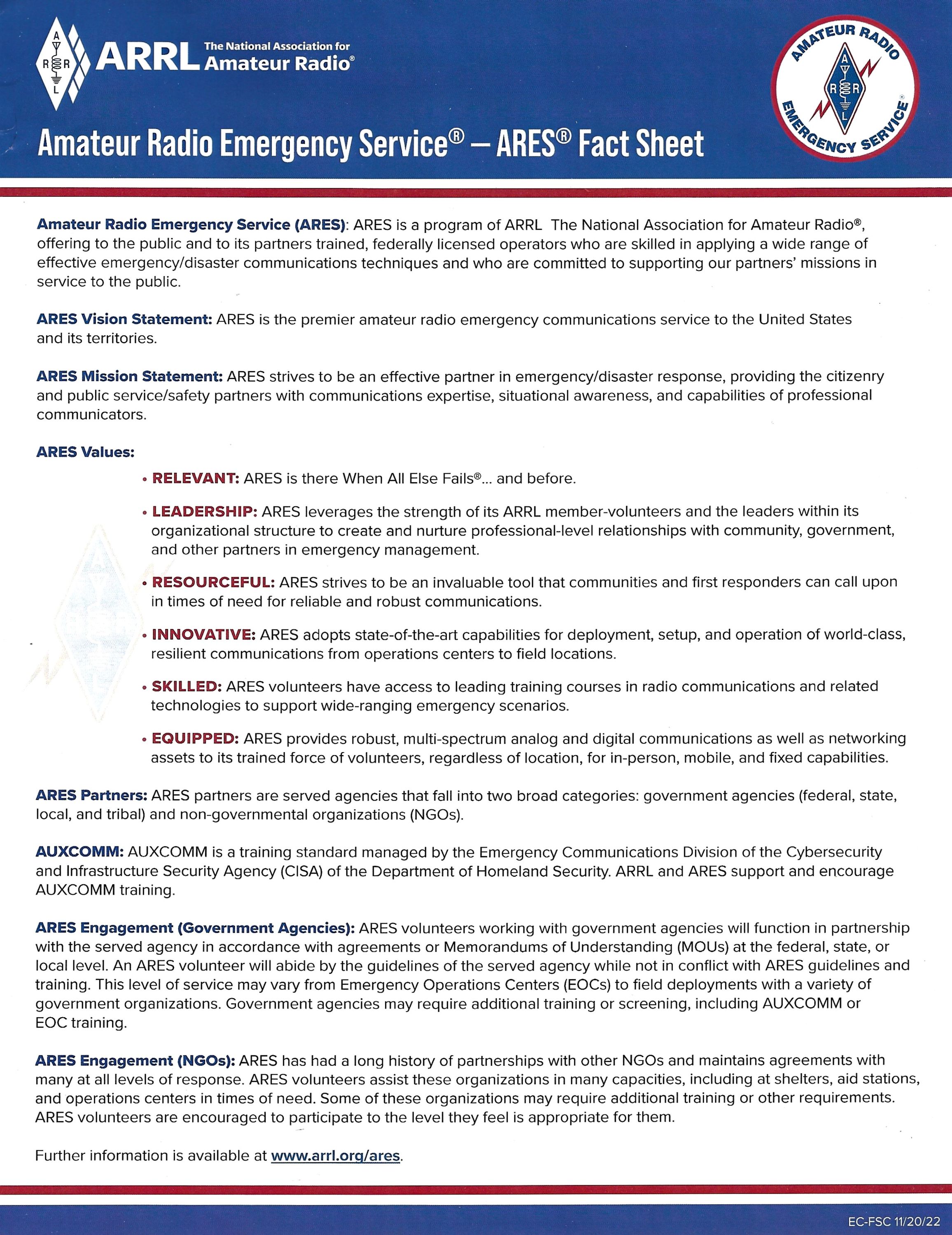 ---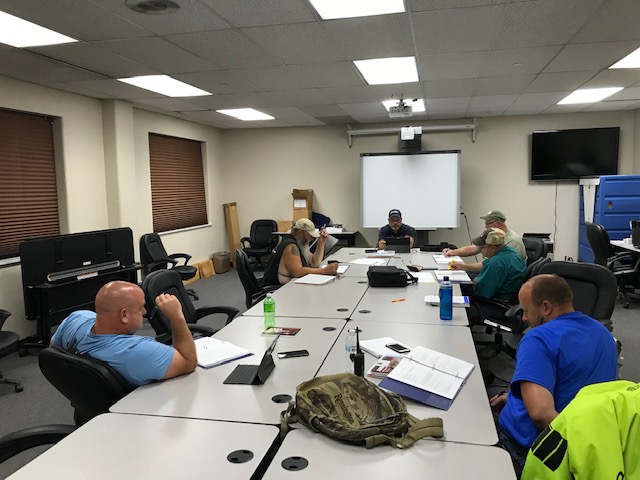 Working on EC-001
---
Indiana District 2, Simulated Emergency Training (SET) Exercise
Operation Rainfall 22A
1 October 2022
Chuck N9CAD EC watches as Chuck KC9PKH works the radios.
Greg W9GND works at his home station as a Liaison station.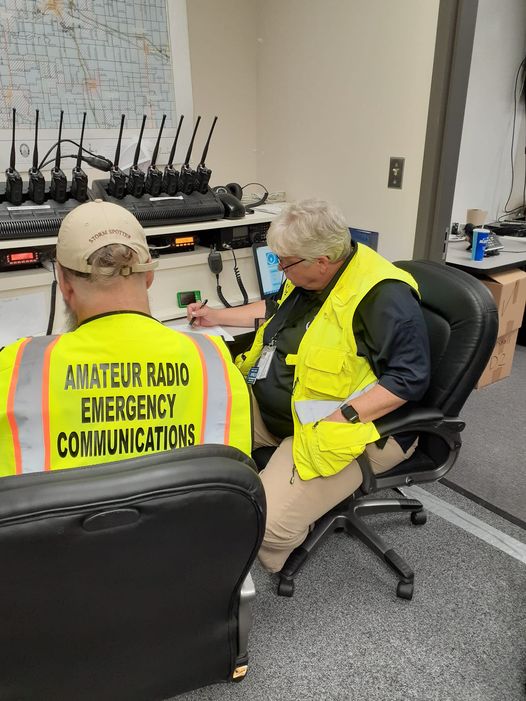 Ruth K9RLD is recording all messages and filling in the Activity Log.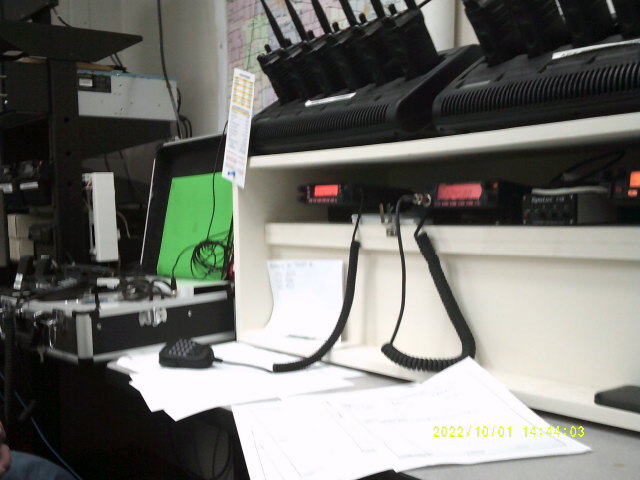 Radios and paperwork. Its all part of what we do.
MARSHALL COUNTY AMATEUR RADIO OPERATORS PARTICIPATED
IN A DISTRICT WIDE COMMUNICATIONS EXERCISE
Amateur radio operators from Indiana District 2's emergency communications teams held a Simulated Emergency Training (SET) exercise called "Operation Rainfall 22A," on Saturday, October 1, 2022.
This exercise was based on a simulated district wide weather-related supercell generating unprecedented heavy rainfall; flooding along the St. Joseph, Elkhart, and Yellow Rivers in District 2, in addition to numerous lightning strikes, damaging infrastructure in several D2 counties. Such events may strike with little or no notice. The slogan we all see, "When all else fails, ham radio," would truly pickup its real meaning with a full communications infrastructure outage.
Operation Rainfall 22A allowed teams from various counties in District 2 to test their ability to communicate with other local Districts, the Marshall County Emergency Management Agency, and Indiana Homeland Security using only amateur radio equipment. In addition, individual amateur radio operators assisted in gathering health and welfare and operational messages and provided them to the State using various voice and digital methods. The Team tested their capability to provide health and welfare messaging for residents. This is a long-standing tradition allowing a resident to relay a message such as, "I'm ok," to their friends or family outside of the impacted area using a national traffic system.
This exercise encompassed radio communications teams from services such as the ARRL's ARES (Amateur Radio Emergency Service), Marshall County Emergency Management Agency.
This exercise ran from 1:00 PM to 3:00 PM EDT on Oct 1, 2022, at the Marshall County Emergency Operation Center (EOC).
---
Marshall County EMA - County Page
https://www.co.marshall.in.us/department/index.php?structureid=18
---